Services
Brand Development
Brand Strategy
Creative
Cameco is one of the world's largest uranium producers, mandated to bring the multiple benefits of nuclear energy to the world. They are committed to doing so responsibly, on every level. And nowhere is this more clearly depicted than in their Northern Saskatchewan operations because the North is undoubtedly the heartbeat of Cameco.
Challenge:
Cameco asked CBF to build a brand positioning specifically for the social responsibility arm of Cameco North to act as a launch pad for further community development and communication and as a cohesive force in bringing the various efforts together in a powerful way. They specified that this positioning should be a perfect fit emotionally, strategically and conceptually so as to add value to everything Cameco was already doing in the region and that it needed to have a special focus on the youth at the request of the northern elders.
Strategy:
CBF developed an overall umbrella concept called TRUE NORTH. Finding True North is essential for accurate navigation. Hence the metaphor. In life's journey we are often uncertain where we stand, where we are going and what is the right path for us personally. Knowing our True North would enable us to follow the right path – exactly what Cameco and the elders of the northern people were wanting for their youth.
Execution:
We used the concept of True North for all northern communications and any other element, such as posters, tours and reports, fell under this umbrella brand. Striking visuals and an angular graphic element (pointing to True North) gave weight to the visualization of our concept.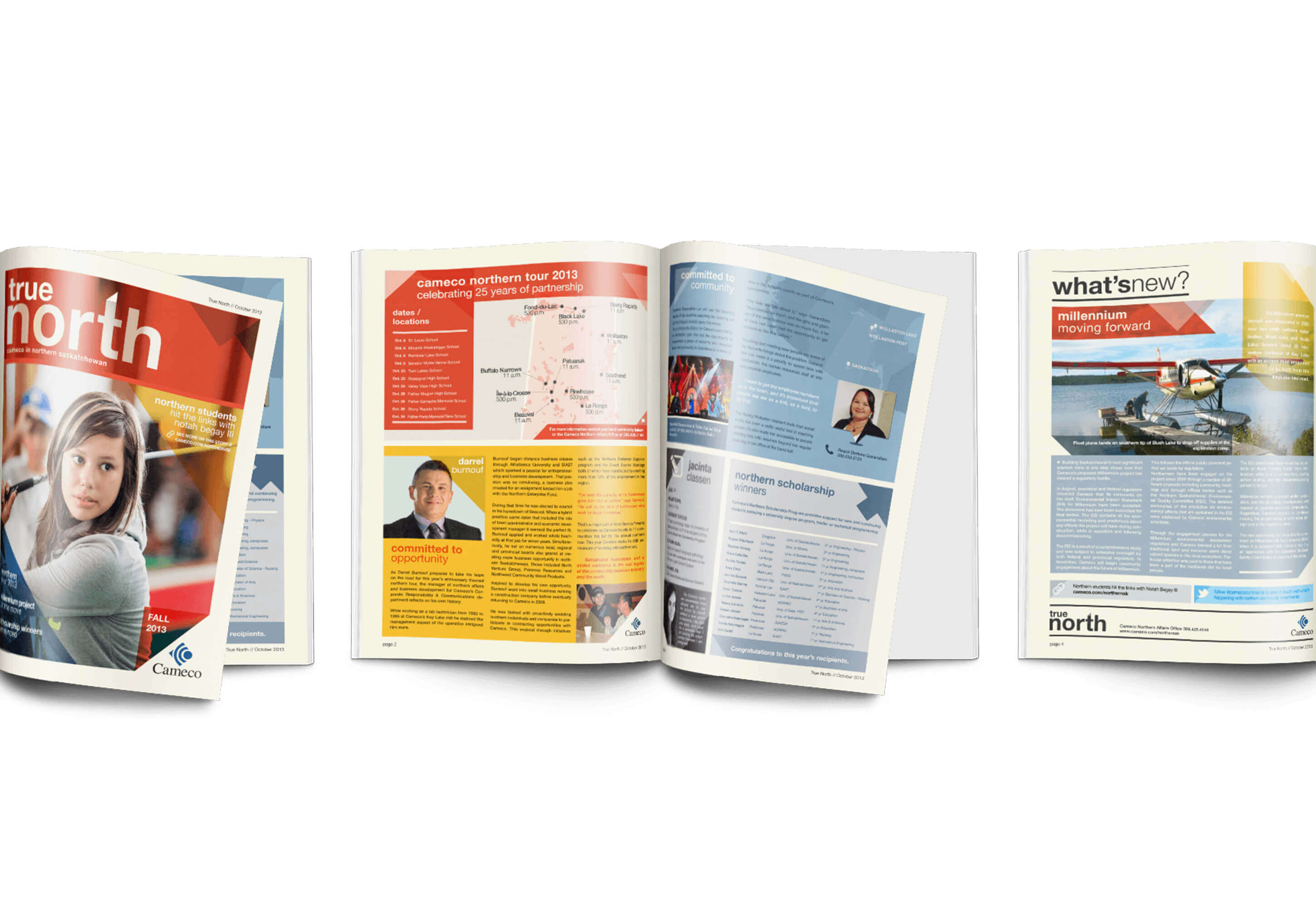 Bi-monthly Community Publication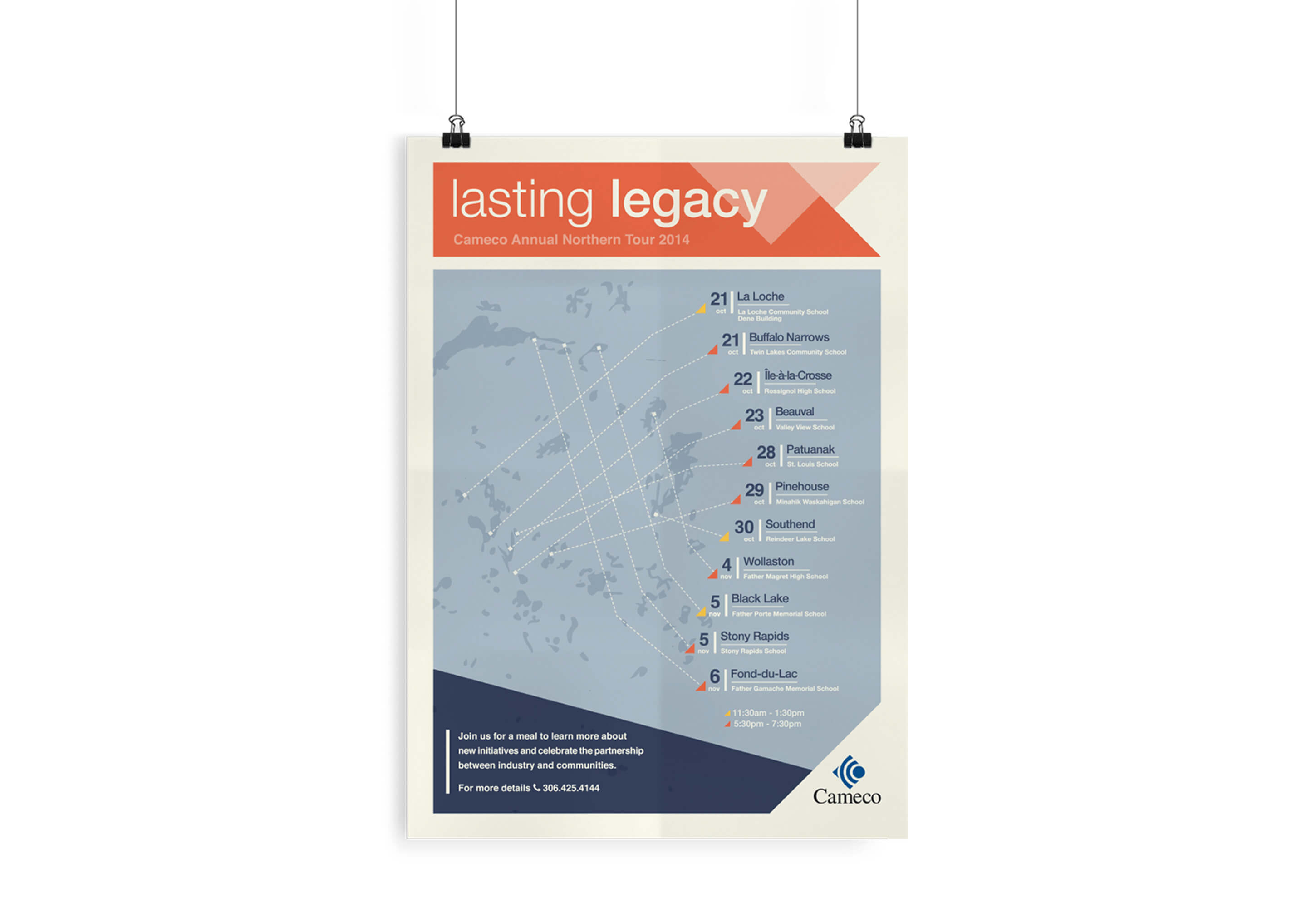 Annual Northern Tour Poster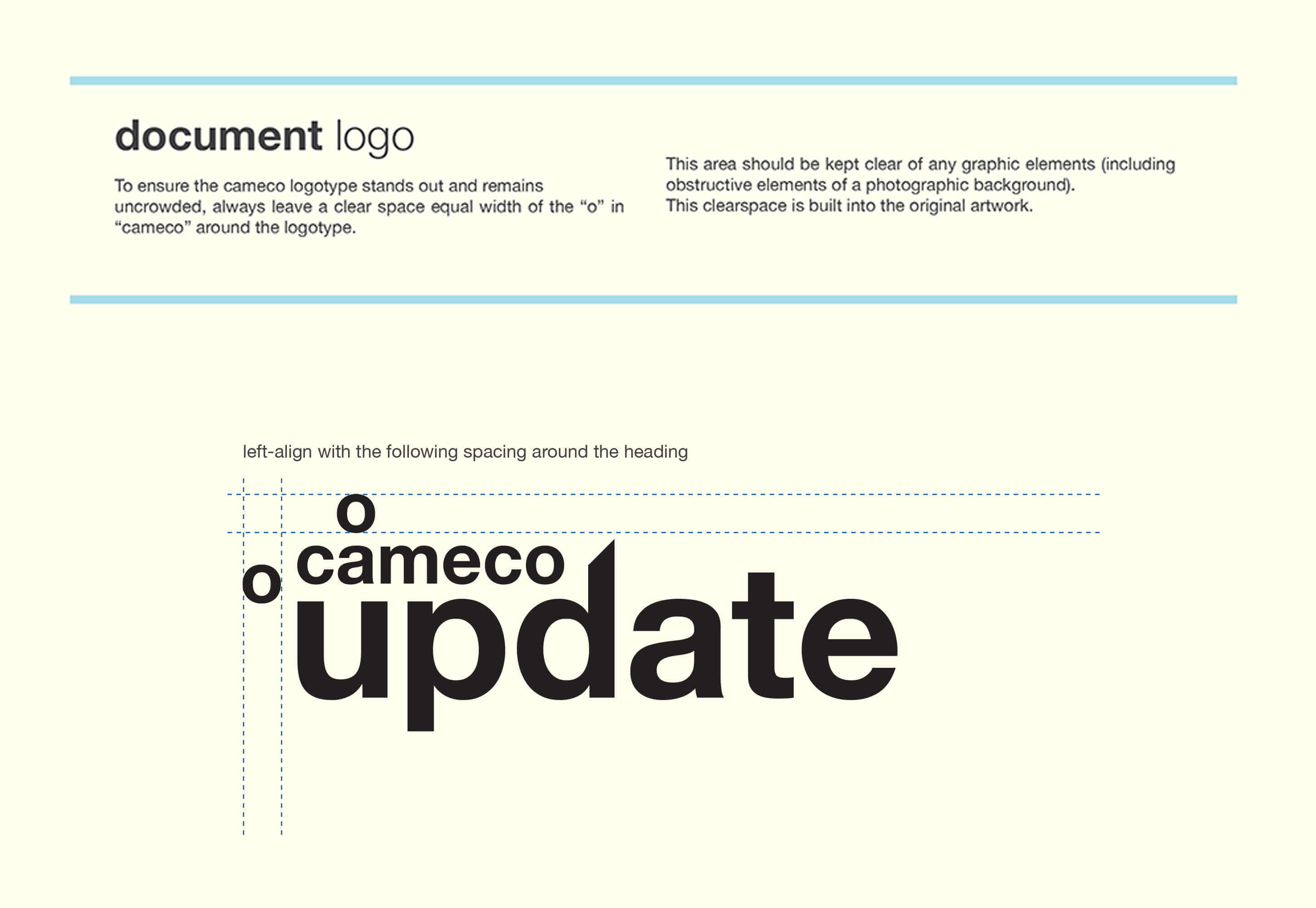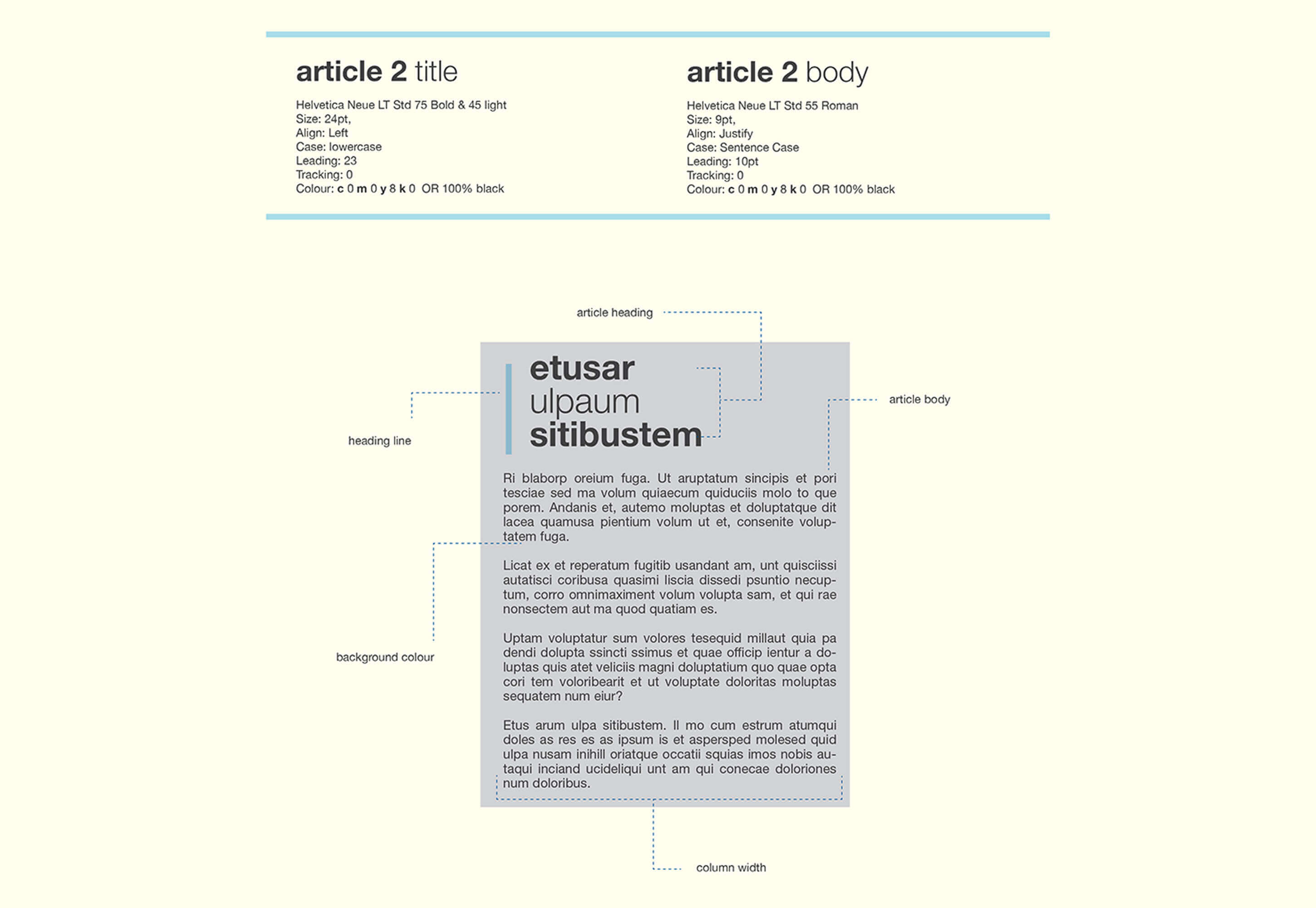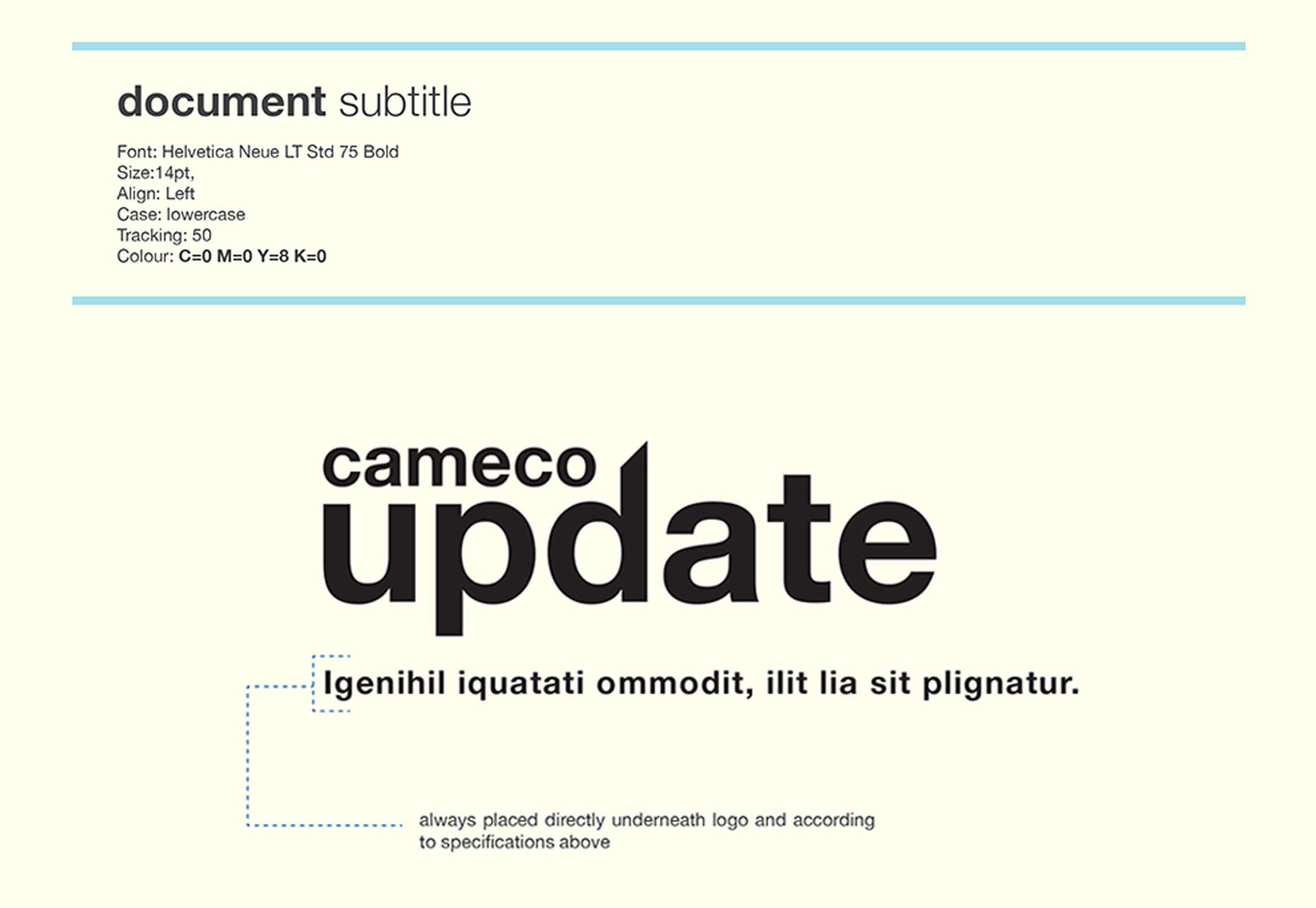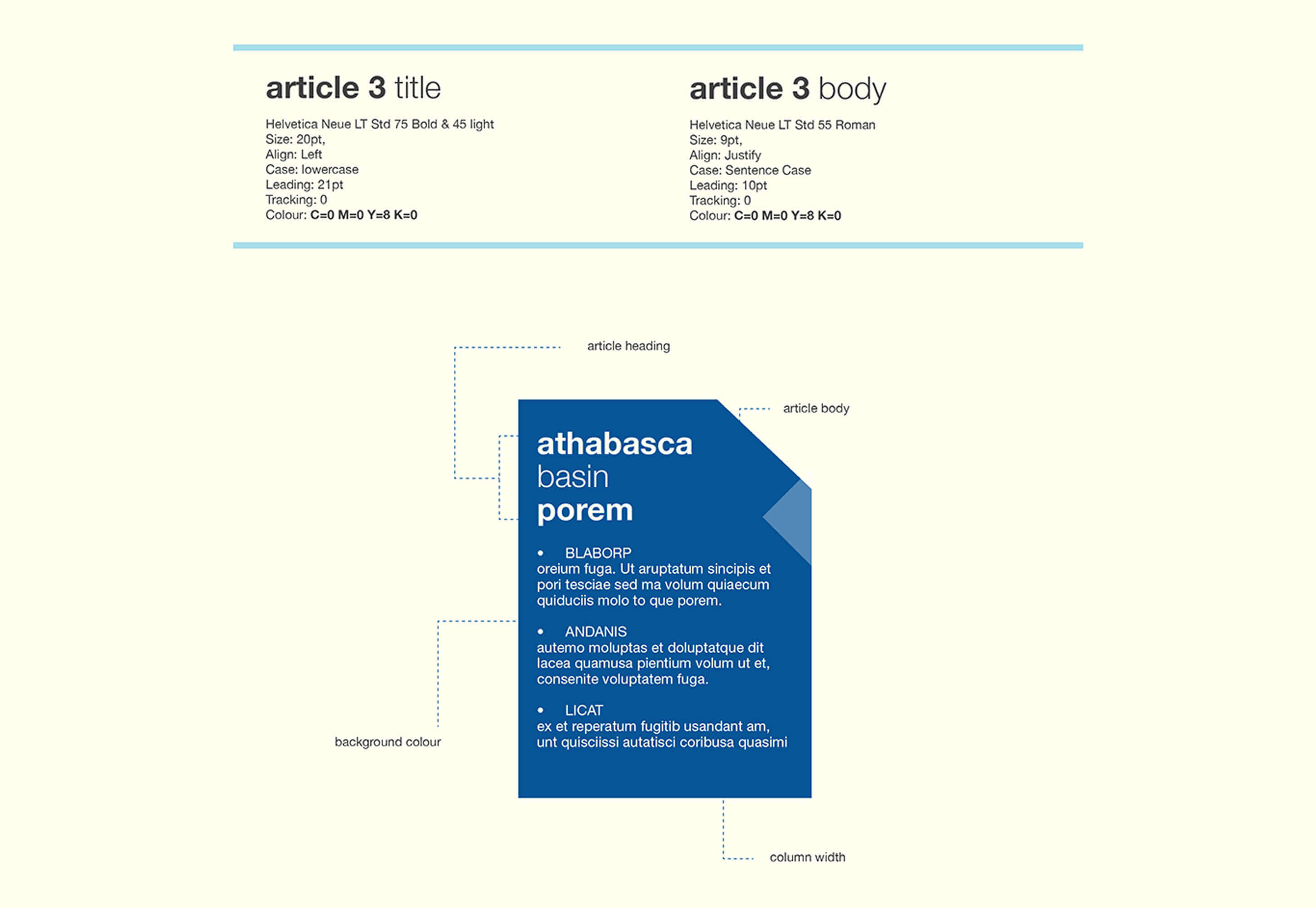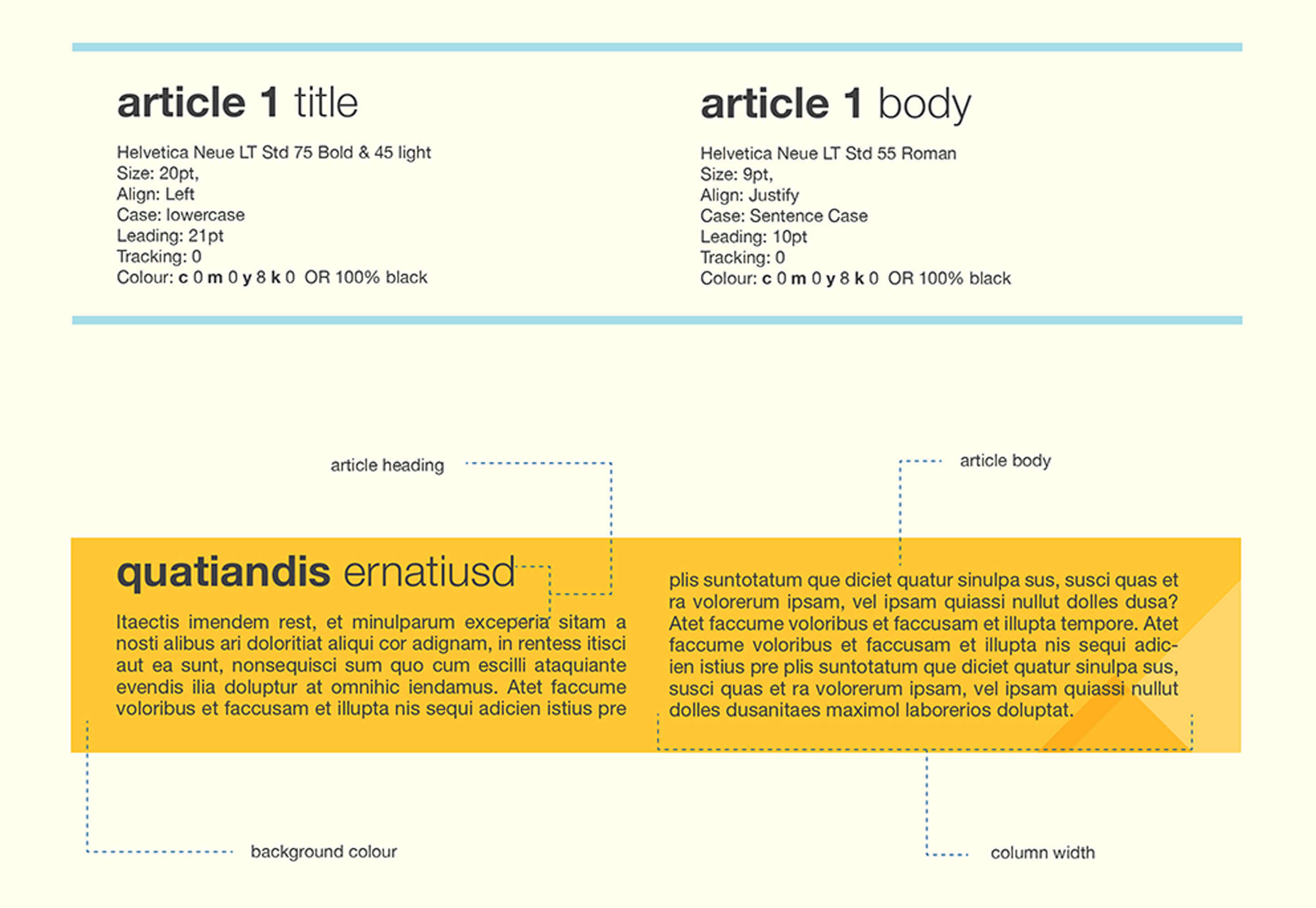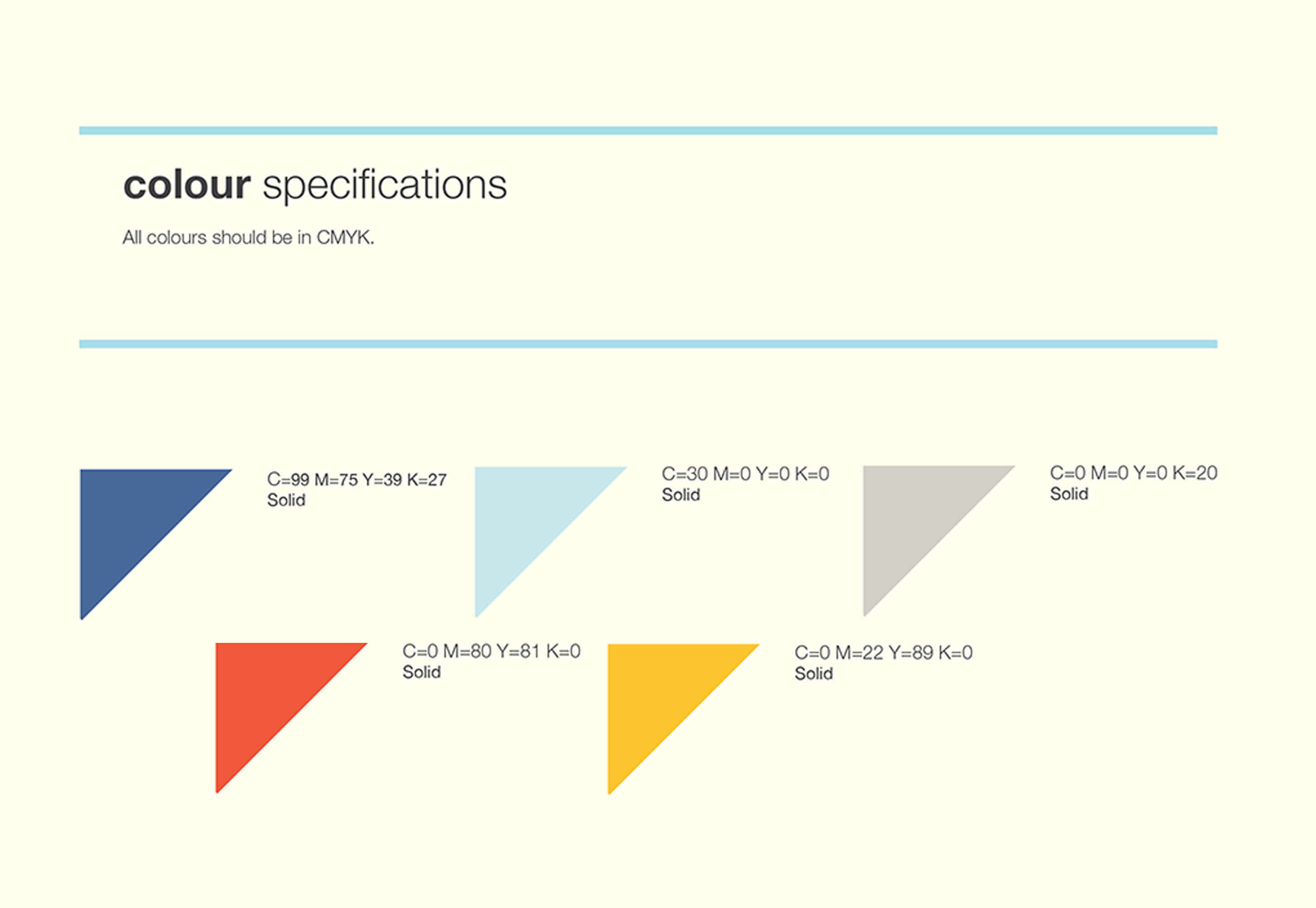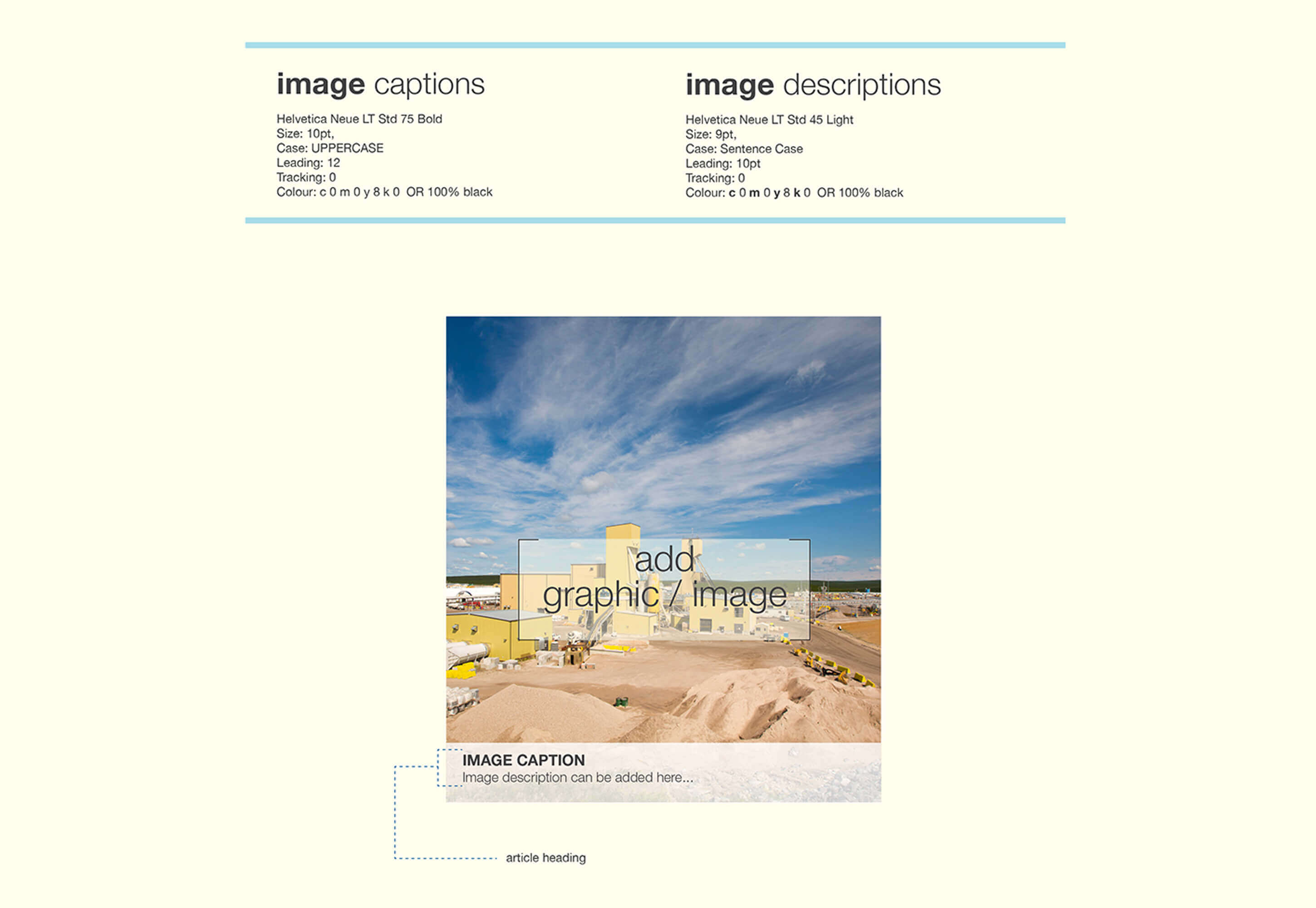 Template for Community Updates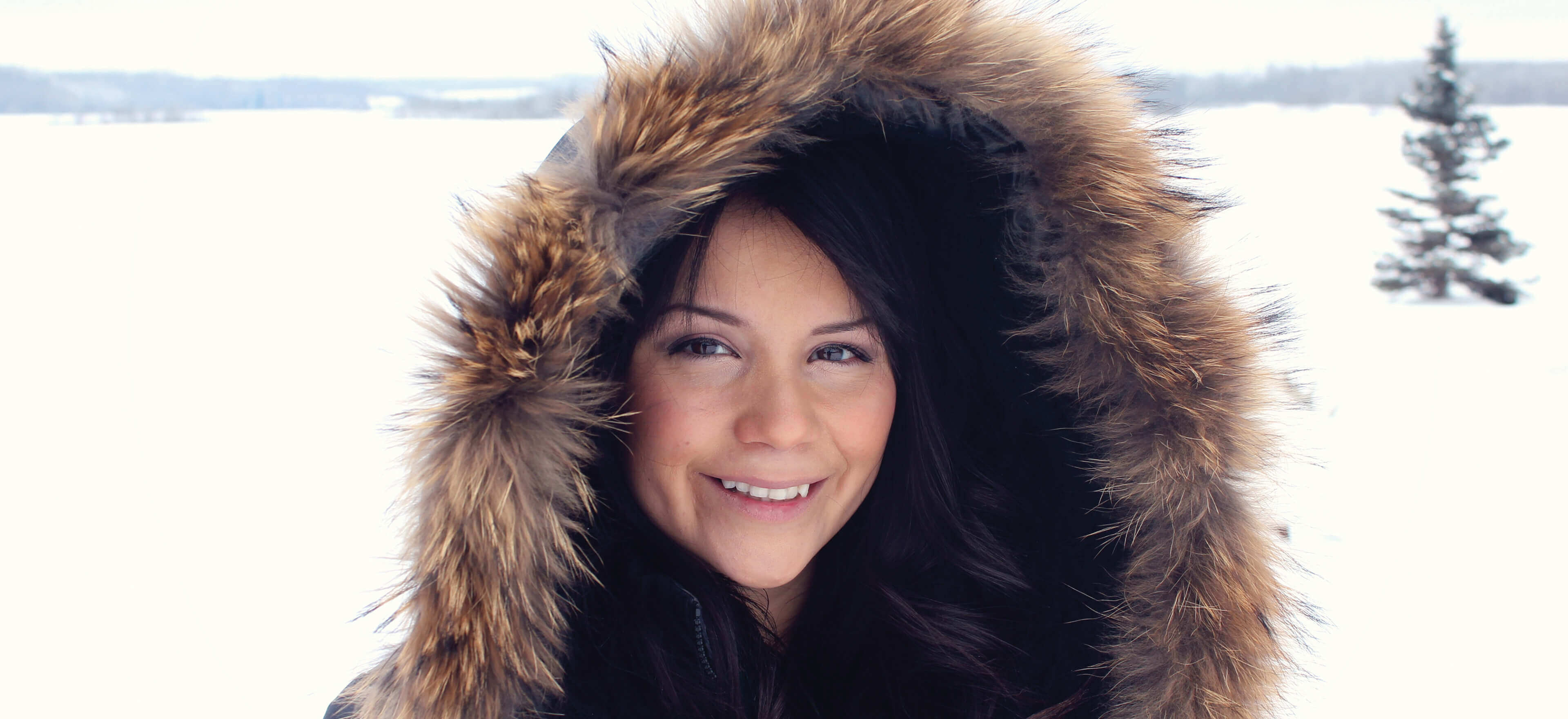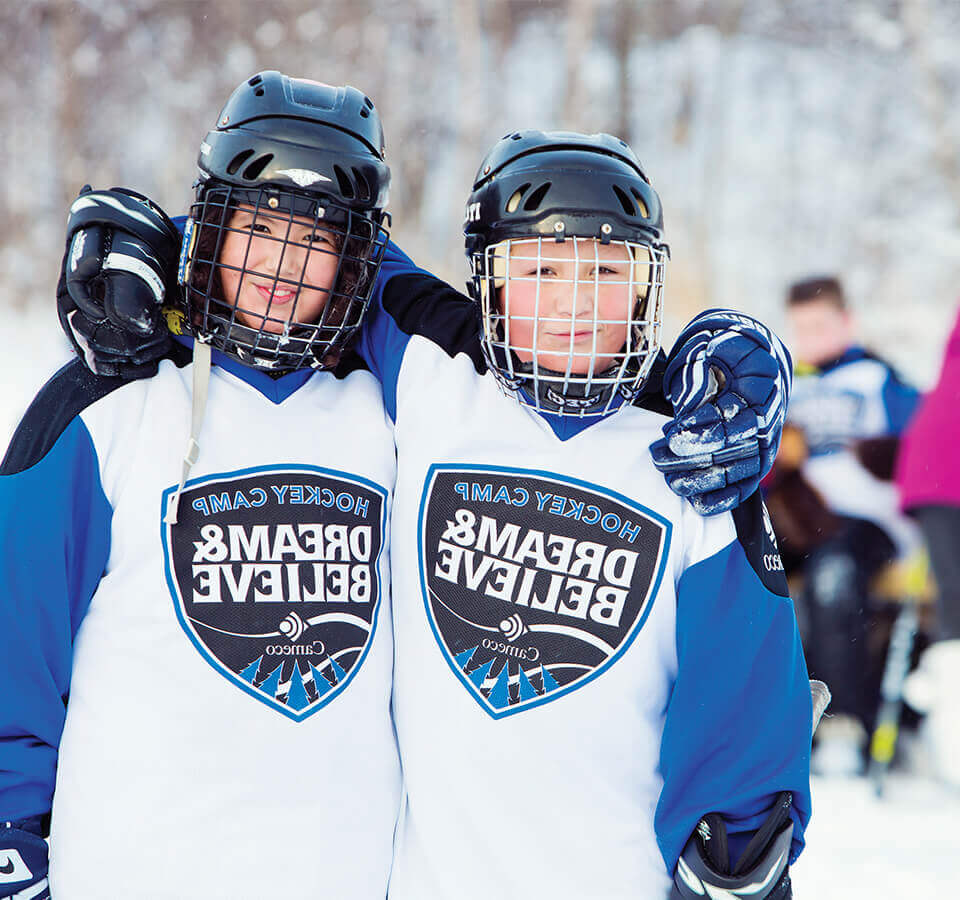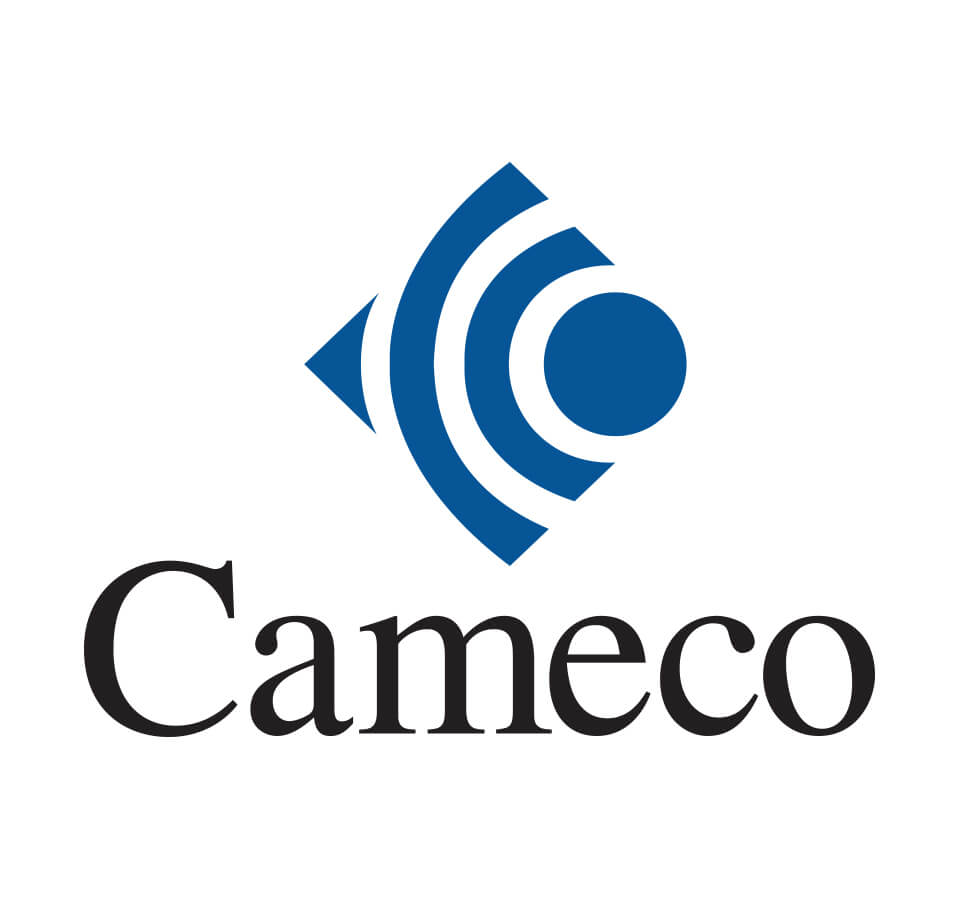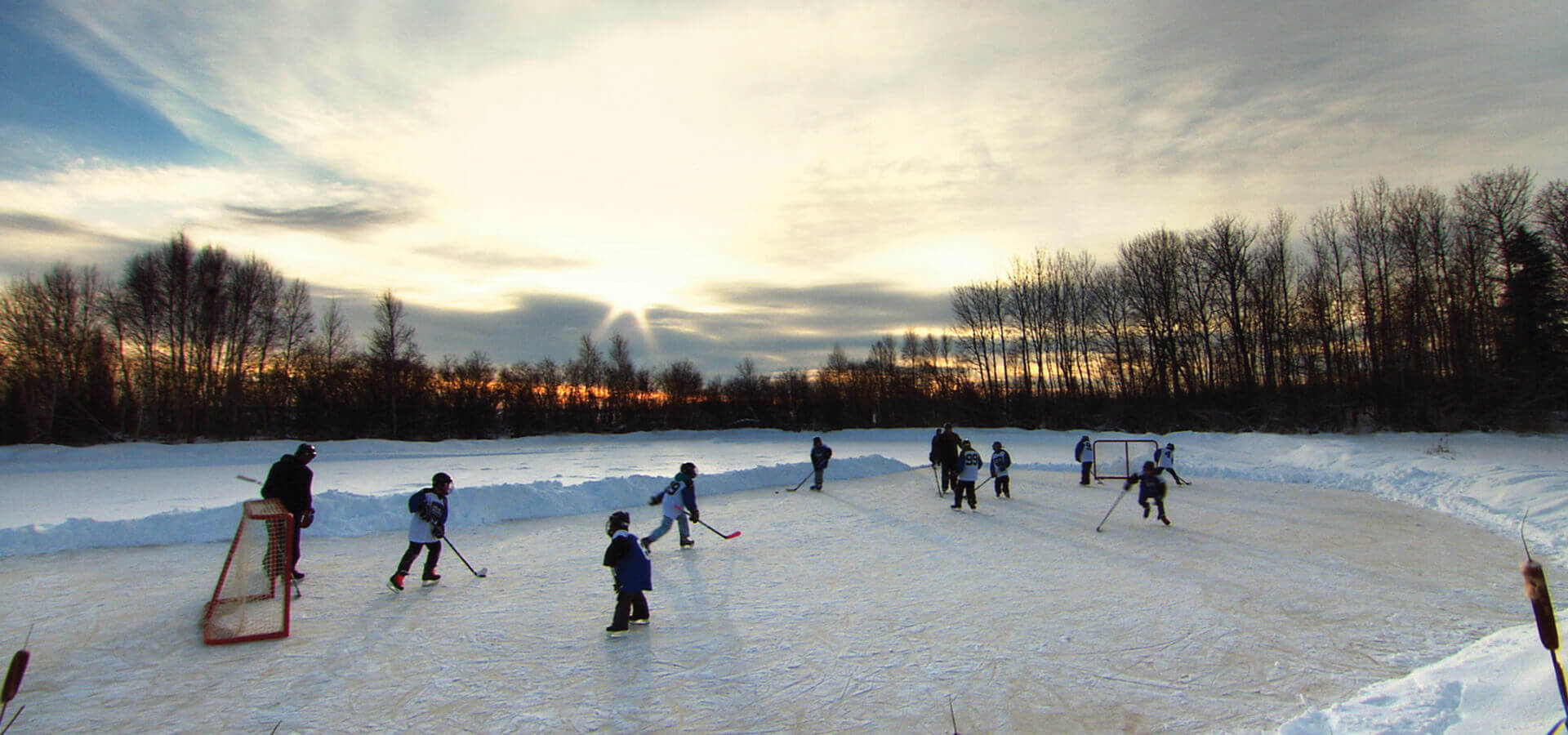 "

What I've enjoyed most about working with CBF the last six years is their enthusiasm and talent to come up with a strong concept and rationale for each and every project. They test the boundaries, providing the opportunity for us to consider new things. On top of that, they are open and receptive to feedback and we always feel good about the collaboration involved. Their approach is fun, flexible and forward looking and produces high quality, distinctive work.

"
Brett Bradshaw
Corporate Responsibility and Communications, Cameco